Acast Marketplace is the home of podcast buying globally.
Get both direct and automated access to the world's best podcasts, the most talented creators, and the most engaged listeners—across any and every podcast platform.
Connecting thousands of advertisers with millions of immersed listeners.
TARGETING
Reach the right audience at the right time, with contextual targeting supported by artificial intelligence.
BRAND SAFETY
Acast is brand-safe, GDPR-compliant, and fully IAB-certified
ATTRIBUTION
Acast Intelligence provides the highest quality, most accountable insights the podcast industry has to offer.
Premium podcast advertising
Ads, sponsorship, and branded content, supported by industry-leading creative consultancy, unrivalled insight and data, and the best tools and technology around.
Meaningful reach at scale, bought direct or through our Acast automated service.

Acast Marketplace's sophisticated, contextual targeting uses dynamic insertion technology—which we invented—so brands can reach the right audience, in the right way, at the right moment, as many times as they require.
Show hosts delivering brand messages in their own, unique voice. It's proven to work, with research showing it's more than four times as effective as other digital advertising formats.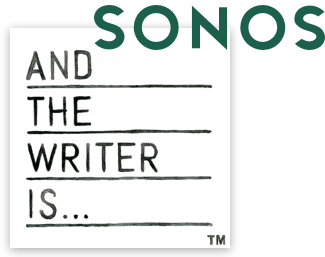 Sonos partnered with Acast to promote its new "Sound Beam" product. By working closely with "And The Writer Is", we got first-hand testimonials from recording artist and host Ross Golan, as he interviewed some of the world's most prolific songwriters. We created unique ad reads that ran throughout the show, with each message highlighting the importance of great sound quality when creating music. Sonos loved the alignment between content, artists, and audience so much, the client renewed for another campaign.

Delivering creative excellence
Build an even deeper connection with your listeners, thanks to our unrivaled experience, the creators on our network, and our Acast Creative team.
Acast Creative helps advertisers develop dedicated branded segments or episodes within popular existing shows, or — if they're feeling really ambitious — create an all-new, standalone podcast series of their own.
Hit the dots below for three of our favorite examples.
NATWEST WOMEN IN BUSINESS
We took NatWest into podcasting to help attract more women business customers to the bank. Our two "Women in Business" series delivered 12m impressions, saw a 450% increase in visits to the Women in Business website, topped the Apple Podcasts Business Chart and won a Financial Innovation Award.
RED HANDED + ADT
Suruthi and Hannah crafted a special bonus episode that included stories of famous break-ins peppered with history's earliest home alarms- from booby traps to the first electric home alarms of the 1800s. The episode was supported by sponsorship host reads across the Acast network.
LAND ROVER + ACAST
We worked with Land Rover to create the UK's first ever 3D branded podcast series. The 7 part series was created for the family to enjoy together as they travelled the country.
Recorded on location – in immersive binaural sound – at some of the UK's most fascinating places. Featuring the country's best-known outdoor experts, it's a unique blend of fact and fiction, like nothing you've ever heard before.
Chat with Acast about getting the right setup for you.