Podcast advertising on target, and on point.
Acast Creative raises the bar for brands within podcasts and on-demand audio.
Podcast Ads for the Most Thoughtful Brands
TARGETING
Zero in on the right audience for your brand using Acast's advanced data filters
MEASUREMENT
The metrics you need to measure and improve the success of your campaigns.
SAFETY
Acast is a pioneer in brand-safety and fraud prevention technology
Right Medium, Right Message
Acast delivers podcast ads in multiple ways to suit your campaign.
Host-Read Ads

Airtime Ads

Programmatic Ads
With ads read by the podcast host you get authentic endorsements in a native, seamless format.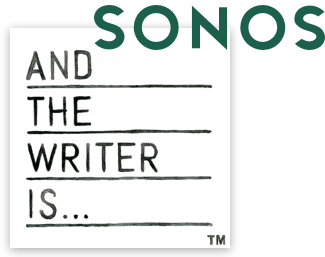 Sonos partnered with Acast to promote its new "Sound Beam" product. By working closely with "And The Writer Is", we were able to get firsthand testimonials from recording artist and host, Ross Golan, as he interviewed some of the most prolific songwriters in the world. Working with Ross, we created unique ad reads that would run throughout the fabric of the show, with each message highlighting the importance of having great sound quality when creating music. It was recently renewed for another campaign, as the client loved the alignment between the content, artists, and audience.
SONOS in "And The Writer Is"
Finally, podcast ads at meaningful scale, in a format that is economical and repeatable for brand lift as well as direct response campaigns.

Acast is the pioneer in truly dynamic ad insertion. With Acast's live stitching technology, brands obtain unparalleled targeting and segmentation.
Branded Content That Works
Launching an original series gives your brand full creative control and the opportunity to build your own community of listeners.
NATWEST WOMEN IN BUSINESS
We took NatWest into podcasting to help attract more women business customers to the bank. Our two "Women in Business" series delivered 12m impressions, saw a 450% increase in visits to the Women in Business website, topped the Apple Podcasts Business Chart and won a Financial Innovation Award.
RED HANDED + ADT
Suruthi and Hannah crafted a special bonus episode that included stories of famous break-ins peppered with history's earliest home alarms- from booby traps to the first electric home alarms of the 1800s. The episode was supported by sponsorship host reads across the Acast network.
LAND ROVER + ACAST
We worked with Land Rover to create the UK's first ever 3D branded podcast series. The 7 part series was created for the family to enjoy together as they travelled the country.
Recorded on location – in immersive binaural sound – at some of the UK's most fascinating places. Featuring the country's best-known outdoor experts, it's a unique blend of fact and fiction, like nothing you've ever heard before.
Chat with Acast about getting the right setup for you.